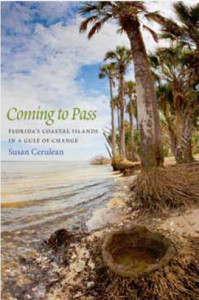 Coming to Pass: Florida's Coastal Islands in a Gulf of Change with photographs by David Moynahan
(University of Georgia, 2015) Gold Medal recipient from the Florida Book Awards for Florida Nonfiction!
Amazon
Coming to Pass tells the story of a little developed necklace of northern Gulf Coast islands. Both a field guide to a beloved and impermanent Florida landscape and a call for its protection, Susan Cerulean's memoir chronicles the uniquely beautiful coast as it once was, as it is now, and as it may be as the sea level rises
"Sad, hopeful, earthly. Sue Cerulean's memories of sea and shore touch off a range of emotions. The eloquence of her words enthralls, and we should heed them. They belong to an unassailable voice that has long called for honoring life that gives us ours. Hers is the voice of our time and destiny." —Jack E. Davis, author of An Everglades Providence: Marjory Stoneman Douglas and the American Environmental Century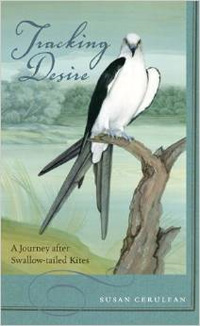 Tracking Desire: A Journey after Swallow-tailed Kites
University Press of Georgia (2006)
Amazon
Swallow-tailed kites are beautiful, scissor-tailed raptors, whose flight is so buoyant and effortless that they resemble the paper kites for which they are named. Once found from Minnesota to Florida, their numbers declined alarmingly with the arrival of European settlers and the altering of the natural landscape. In this nature memoir, I sifted through my past–as a child, student, biologist, parent, and activist–to muse on a lifelong absorption with nature.
"Obsession has rarely had a lovelier or more compelling subject that this one…Tracking Desire is at once a paean, a pilgrimage, and a penance." —Scott Weidensaul, Orion
I love to bring together the voices of writers from all genres to tell stories and advocate for the places we love. I've conceived of and edited 4 books using this model.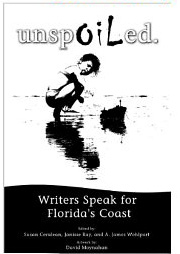 UnspOILed: Writers Speak for Florida's Coast
Susan Cerulean, Janisse Ray, and A. James Wohlpart, Editors; Artwork by David Moynahan
Published by: Heart of the Earth (2010)
Amazon

In this volume, 38 writers, scientists and students share their abiding love of Florida's Gulf of Mexico coast and its sea life. UnspOILed reminds us that now is the time to shift from the oil dependent, industrial economy that is devastating our planet and driving climate change.
"A lively assemblage of strong arguments for the environmental preservation of Florida's wonderful wild coasts." – Peter Matthiessen, National Book Award-winning American novelist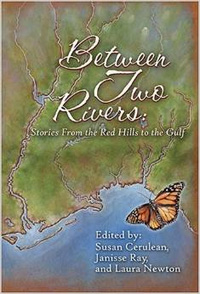 Between Two Rivers: Stories from the Red Hills to the Gulf
Susan Cerulean, Janisse Ray and Laura Newton, Editors
Published by: Heart of the Earth (2004)
Amazon
Thirty leading naturalists and writers survey the fabulous geographies they live and love—from the Red Hills of southwest Georgia to the Gulf coast of north Florida.
"The Red Hills gang, a formidable bunch, has carved out a patch of Florida and Georgia and saluted its distinctions so beautifully that in effect they have created a new place." Al Burt, journalist and author of Al Burt's Florida: Snowbirds, Sand Castles and Self-Rising Crackers.
"I can't recommend it enough." Jeff Klinkenberg, St. Petersburg Times columnist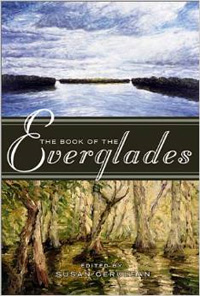 The Book of the Everglades
Susan Cerulean, Editor
Milkweed Editions (2002)
Amazon
With all the spice of southern storytelling, this collection brings to light the often outlandish results of humankind's attempts to control and redesign nature. Journalists, essayists, poets, and educators tell how the natural plumbing of the Everglades has been rerouted not only by the Army Corps of Engineers but by sugar planters, politicians, and growth. Contributing writers include Carl Hiaasen, Al Burt, and Archie Carr.
"If there is one book that penetrates the mystery of the Glades, this is it." Janisse Ray, author of Ecology of a Cracker Childhood
"Editor Susan Cerulean has put together an impressive range of voices here…" The Atlanta Journal-Constitution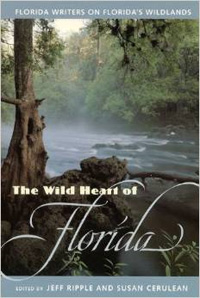 The Wild Heart of Florida: Florida Writers on Florida's Wildlands
Jeffrey S. Ripple and Susan Cerulean, Editors
University Press of Florida (1999)
Amazon
Carl Hiaasen, Randy Wayne White, Al Burt, Patrick Smith, the late Archie Carr, and others evoke a Florida thick with pinewoods, alligators, and palmetto scrub; ribboned by miles of coast and dune; blessed with backcountry lakes, rivers, creeks, and springs. These essays–some old favorites, most appearing here for the first time–are both a celebration and a pointed reminder of what we stand to lose.
Other Florida natural history….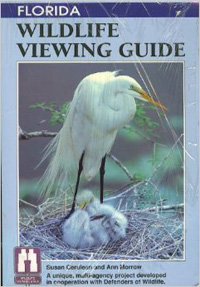 Florida Wildlife Viewing Guide
Susan I. Cerulean and Ann J. Morrow
Falcon Press, 1993, 2nd edition in 1998
Amazon
I wrote this perennial favorite, part of the national Watchable Wildlife series, with my friend Ann Morrow in the early 1990s. We traveled the entire state of Florida with our three young children in the backseat of my station wagon: a true journey! Includes 128 viewing sites from the dazzling beaches of Canaveral National Seashore to the subtropical sawgrass prairies of world-famous Everglades National Park.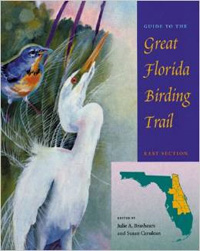 Guide to the Great Florida Birding Trail: East Section
Julie Brashears and Susan Cerulean, Editors
University Press of Florida (2002)
Amazon
This easy-to-follow guidebook spans 18 counties in eastern Florida to showcase 136 birding sites from the Georgia border to Lake Okeechobee, including the Jacksonville and Orlando metropolitan areas. Unique to the book are 27 essays written by state experts to round out the reader's understanding of issues specific to species and habitats.
"This guide is an excellent reference that will be used by birders of all levels. It offers a wealth of information on the more famous birding areas as well as Florida's hidden jewels."–Roger Clark, National Park Service
Planting a Refuge for Wildlife
Florida Fish and Wildlife Conservation Commission, 1986
Susan Cerulean, Celeste Botha and Donna Legare
Updated and revised version published in 2013, available at http://myfwc.com/viewing/habitat/refuge/
Attracting wildlife to our yards by planning and planting for their needs is simple and satisfying. If we supply adequate food, water and shelter, we can increase the number and variety of species that visit our properties, improving our chances of observing them more closely while providing the habitat they need to survive. This was the first long writing and editing project I undertook for a popular audience. It was fun to write, and a thrill to work with artist Swanee Nardandrea.
Other works by Susan Cerulean:
River Creek: the Rolf and Alexandra Kauka Wildlife Management Area (Conservation Fund, 2011)
Ichetucknee: Sacred Waters (Foreword, University Press of Florida, 2009)
Wildlife 2060: What's at Stake for Florida? (Florida Wildlife Conservation Commission, 2008)
Susan Cerulean's  work is anthologized in:
The Gulf Stream: Poems of the Gulf Coast (Snake Nation Review, 2014)
Flights of Imagination: Extraordinary Writing about Birds (Greystone Books, 2010)
To Everything On Earth: New Writing on Fate, Community, and Nature (Texas Tech University Press, 2010)
Unspoiled: Writers Speak for Florida's Coast (Red Hills Writers Project, 2010)
30 Years/30 Stories: Conserving Florida's Natural Legacy, (Trust for Public Lands, 2007)
A Road Runs Through It: Reviving Wild Places (Johnson Books, 2006
Between Two Rivers: Stories from the Red Hills to the Gulf (Red Hills Writers Project, 2004)
Elemental South: An Anthology of Southern Nature Writing (University of Georgia Press, 2004)
Stories to Live By: Eastern Seaboard (Milkweed Editions, 2003)
The Woods Stretched for Miles: New Nature Writing from the South (University of Georgia Press, 1999)
The Wild Heart of Florida: Writers on Florida's Wildlands (University Press of Florida, 2002)
Intimate Nature: The Bond Between Women and Animals (Ballantine, 1998)